Informaatioteknologian yksikössä on tehty tutkimusta erilaisten IoT (Internet of Things)-sovellusten parissa usean vuoden ajan. IoT tutkimuksessa keskiössä ovat IoT-teknologiat ja ympäristön monitorointiin, teollisuuden ja liikenteen mittaus- ja ohjausjärjestelmiin, hyvinvointiin ja terveydenhuoltoon sekä erilaisiin rakennuksiin ja kiinteistöihin liittyvät sovelluskohteet. Teknologioiden näkökulmasta tutkimustoiminta keskittyy langattomaan tiedonsiirtoon, sulautettuihin järjestelmiin, IoT- ja sensoriverkkoteknologioihin ja protokolliin, sekä tekoälyyn ja datan käsittelyyn.
Tutkimusta tehdään pääasiassa hankerahoituksella yhteistyössä yritysten ja yhteistyökumppanien kanssa. Yksiköllä on pitkä kokemus hanketoiminnasta, ja tutkimustuloksien ja osaamisen viemisestä alueen yrityksiin ja tietotekniikan maisterikoulutukseen. Tavoitteenamme on jatkossakin toteuttaa keskeisiltä tutkimusaloiltamme hankkeita, jotka ovat teollisuuden ja pk-yritysten kannalta mielekkäitä.
Yksikön osaaminen perustuu usean vuoden kokemukseen yritysyhteistyöstä sulautettujen järjestelmien ja langattomien teknologioiden parissa, ja sillä on oma kehitysalusta IoT-sovellusten toteuttamiseen.
---
---
---
---
---
---
---
---
---
---
---
---
---
IoT platform
ICT Unit has developed many different wireless platforms for sensor network applications with following hardware: Atmega128L+CC2420 board, Jennic JN5139 modules, Zigbit 2.4GHz and 868Mhz modules. We have named our platform as CiNetNode.
CiNetNodeV1 (2004)
Atmega128L+ Chipcon CC2420
CiNetNodeV2 (2009)
Jennic JN5139 (integrated 2.4GHz radio)
CiNetNodeV3 (2013)
Both 2.4GHz and 868MHz versions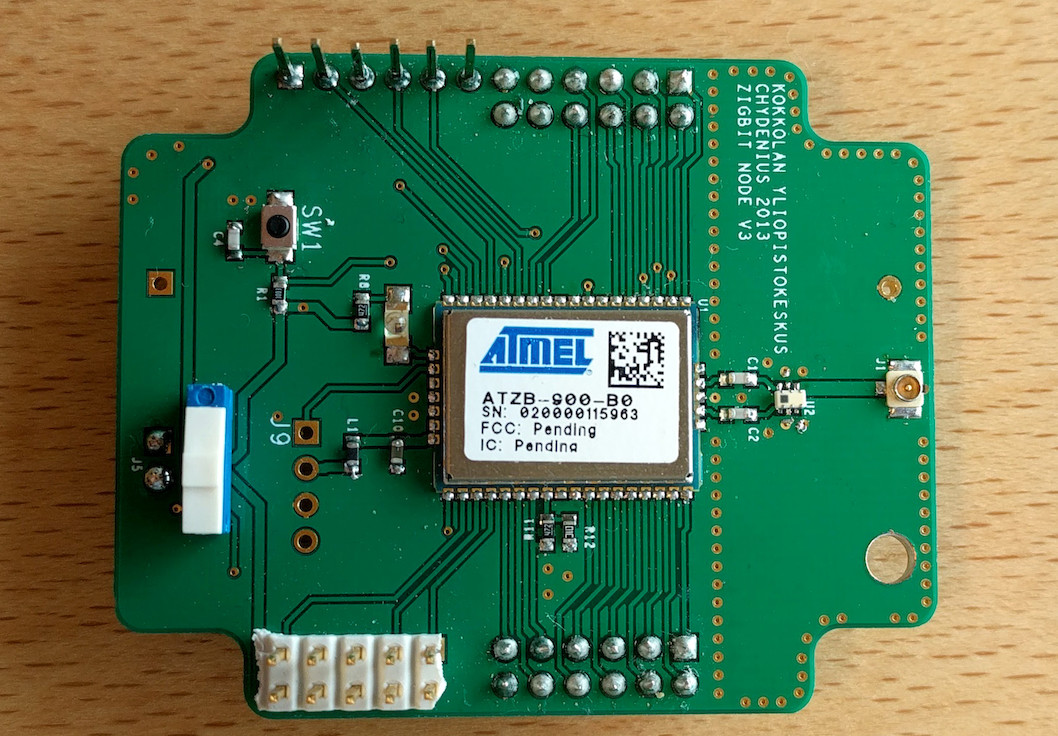 CiNetNodeV4 (2015)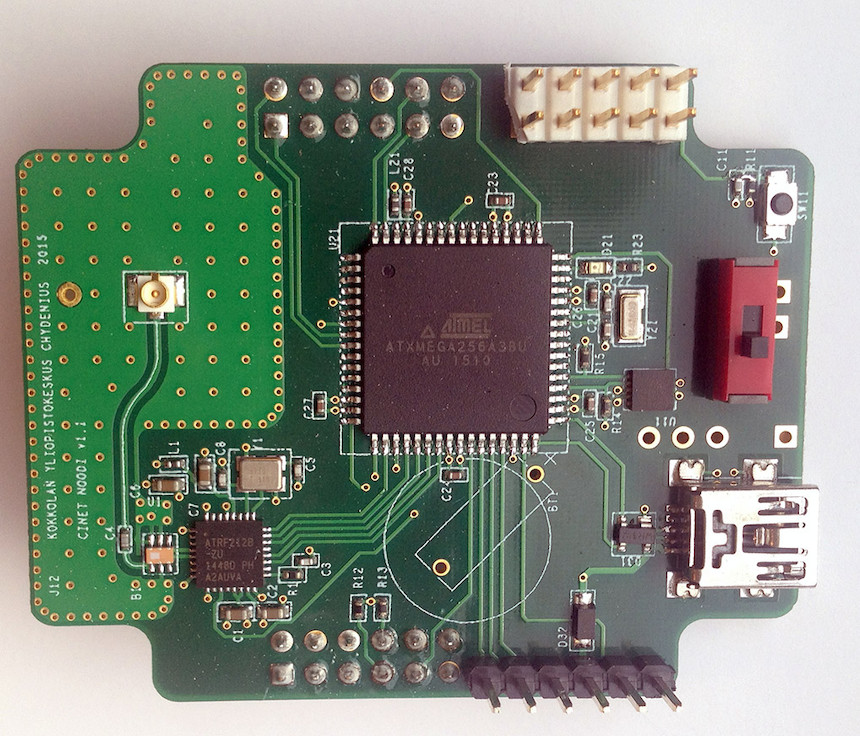 CiNetNodeV5
Currently used wireless IoT platform is our own design and it is based on Atmel's ATxmega256 microcontroller and IEEE802.15.4-compliant radio transceiver (AT86RF215M).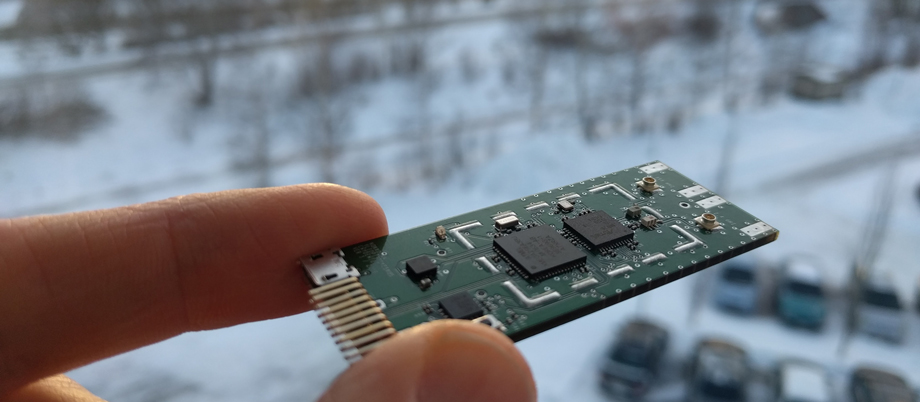 Yksikön laboratiossa on seuraava laitekanta
Signaaligeneraattori
Agilent ESG 4437-DP
Agilent ESG 4438C
Spektriananalysaattori
Agilent PSA 4440A
Vektorianalysaattori
Agilent VSA 4406A
Logiikka-analysaattori
Advantest R3767CG
Oskilloskooppi
HP Infinium 54845A
RF-tehomittari
Rohde&Schwartz NRP
Piirianalysaattori
Tektronix TLA612
Pulssigeneraattori
Agilent 81112A
Funktio-generaattori
Agilent 33250A
Virtalähde
Agilent 3631A
Juotosasema
PACE MBT250
Mikroskooppi
MANTIS
- 2x and 4x zooming
Emulaattorit
ATICE 50
- For Atmel ATmega series
Ohjelmointikitti
STK500
- Atmel's tinyAVR, AVR ja megaAVR microcontrollers
Kehityskitit
DSP starter kit
C6711 DSP Starter Kit
C5416 DSP Starter Kit
Publications
Sensor networks and wireless communication