The project implements a field test for DecentLab's DL-PR36 sensor device. The difference to the previously tested DL-PR26 device is the use of RS-485 bus technology, which enables greater measurement depths. While the DL-PR26 works in the 0...1 bar range and enables accurate measurement results up to a depth of ten meters, the PL-PR36 device can achieve much longer measurement depths of up to 300m (0...30 bar).
The DL-PR36 test device is being tested in a groundwater level inspection well located in Veteli, which is approx. 20 m deep.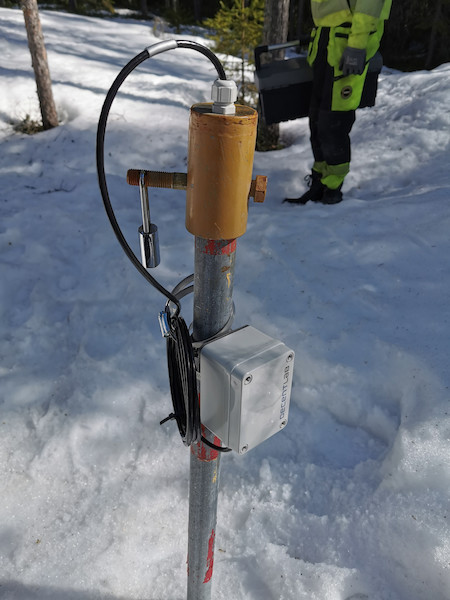 Like the DL-PR26, the PR-36 also uses the LoRaWAN network as a data transmission network. LoRa technology enables low-current data transfer between the device and the LoRa base station, thus extending the battery-powered groundwater sensor's operating time to several years. When the sampler does not have to carry out terrain measurements, working time is saved and also fuel costs and emissions due to traveling to measurement points are reduced. The aim of the pilot is to investigate what kind of concrete savings, for example, water utilities could get by introducing automatic monitoring as a replacement for manual measurements performed in the field. In the pilot, the project's data platform is utilized for real-time monitoring of the results.